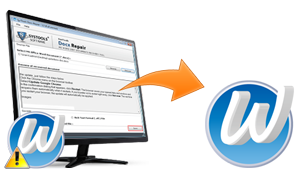 If you want to repair corrupt Word Docx file in the most technical manner then using our effectual application would prove to be good enough. Docx Repair program is designed in an absolutely user friendly manner so that not only techies can have the access of operating the tool but also the novice users. Meanwhile, this application has the capability of helping you overcome a number of issues that cause inaccessibility of your doc file. The repair corrupt Word Docx file tool is designed with the latest set of techniques which makes it capable for carrying out the repair process of unlimited number of bulk sized Docx files.
Confidently Get Going With Docx Repair Tool
Confidence of operating the Docx recover application can be acquired with the help of the freeware trial version in which it is available. The trial version of this application is available for free and lets you repair your file and preview that it has actually been repaired. But you won't be able to perform anything more than that as part of the limitation. Benefit of using the trial version is that, you can experience software working even before you have purchased it.
What If Word File Encounters Sudden Crash?
If your Microsoft Office Docx file suddenly crashes then you will be displayed with the following screen which states:
"Microsoft Word has encountered a problem and needs to close. We are sorry for the inconvenience."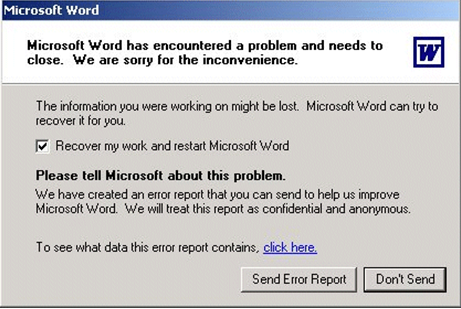 Even if you click on 'Don't Send' button, you will still keep on experiencing crash of your Docx file with the display of the same error report over and over again on trying to access the file. Such circumstances evolve the need to repair corrupt Word Docx via external applications. And Docx Repair tool is designed with the ability of repairing unlimited number of Docx Word files from any possible set of corruptness.