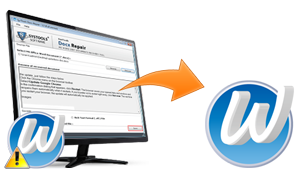 With the help of Word recovery tool you can avail the successful process of repairing Doc files from any corruption issue. MS Word Repair application is one of the highly acknowledged tools in the entire software industry that offers a widely secure process of repairing Word Doc files. The files created under 2003 or below versions of Microsoft Office Word document file are successfully treated under this application. The well defined techniques integrated within the tool help users in recovering files with data as well as formatting retention offered with complete assurance.
There are times when, you may face complicated issues that are actually a result of the corruption caused within Word document. In such situations it is necessary that you take help of a dependable external application like Word recovery tool.
MS Word Repair Application – Designed To Serve Sheer Recovery
At times, while trying to open or in the middle of reading a Word document you may come across an error message stating that "Microsoft Word has stopped working. Windows can check online for a solution to the problem."
Following is the screenshot of the error message that may cross you over when all of a sudden your Word documents hangs in between while working.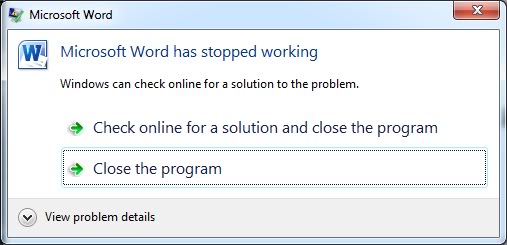 This happens because of:
There are innumerous reasons that are detected to be responsible for corrupting Word document. Some of the possible and common causes that compel you to avail a MS Word recovery tool have been mentioned below:
Media failure
Trojan infection
Round tripping of the Word documents i.e. conversion of Word format document to another document format and then back again repeatedly may cause grievous corruption in you Doc file.
Damaged disk
Power supply interruptions meanwhile you were editing or in the process of closing your Doc file.
Macro Virus attack from Word file itself may lead to corruptness of the document.
Lack of availability of storage memory space in your RAM (random access memory)